0

Comments
Published by GP on Tuesday, 3 November 2009
The Blue Yonder is partnering Tripbod.com to organise another responsible tourism networking which is coinciding with World Travel Market, London. Kindly join us to meet partners in Responsible Tourism from across the world.
| | |
| --- | --- |
| Date: | Monday, 09 November 2009 |
| Time: | 18:30 - 23:00 |
| Location: | Pavilion End Bar |
| Street: | 23 Watling Street |
| City: | London, United Kingdom |
Location Map
here
. The event is organised with support from Intrepid, Rough Guides & Traveltocare.com. To ensure that everyone gets to meet those attending the event, there will also be a fun-filled speed networking. Please RSVP on
facebook
or write to
Sally
The Blue Yonder is exhibiting at the World Travel Market from 09-12th November. For appointments
contact us
over email or drop by at AS4600 /03 (International Centre for Responsible Tourism - India).
Labels: Responsible Tourism Networking, The Blue Yonder, World Travel Market
0

Comments
Published by GP on Saturday, 31 October 2009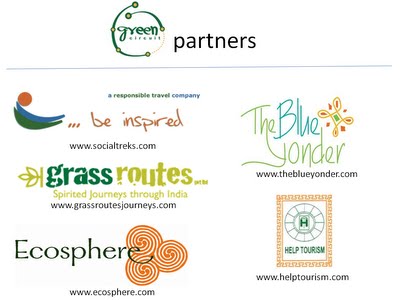 Green Circuit, an idea mooted by Social Tours - Nepal is now a partnership between 5 responsible tourism operators in the India Sub continent. Social Tours, Grass Routes, Ecosphere, The Blue Yonder and Help Tourism are coming together to provide a unique network of responsible holidays in the subcontinent.
Green circuit proves the fact that tourism industry can work together and complement each other, rather than competing with each other other. Green circuit features various destinations covering Nepal, Eastern and Western Himalayas, West Bengal and North Eastern India and South India.
We welcome you to join us at the official launch of Green Circuit at World Travel Market - London. Fiona Jeffery - Chairman of WTM and Just a Drop, will launch the initiative on the World Responsible Tourism day on 11th November 2009 at the stand of International Centre for Responsible Tourism - India (AS4600 / 03).
Labels: Green Circuit, Responsible Tourism Networking, World Travel Market
3

Comments
Published by GP on Sunday, 4 October 2009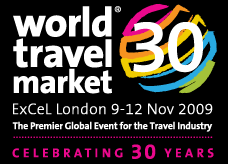 The first time we visited the
World Travel Market
was in 2005. The next year we were glad to be
highly commented for Responsible Tourism awards
, and there after we have been regularly exhibiting at this international trade fair in London every November. Exhibiting with the
Incredible India
stand, this has become a trade show that we can't afford to miss. 2007 edition saw the launch of Responsible Tourism Networking - an initiative kick started by
The Blue Yonder
and
Your Safe Planet
.
The official forums at WTM were largely focusing on larger corporations, (
rightly so, as even a small change towards sustainability by these companies will have a large impact in the travel industry
) so we got together many small operators from different parts of the world in a little pub in London and prompted them to pitch their RT initiatives. Since this was not officially part of the WTM programs media called it as a 'fringe event', a name that stuck and continued to be used by many of our partners as well.
Since then similar networking events have happened in London, Berlin (supported by ITB Berlin), New Delhi (supported by SATTE and ITB Berlin) and for the first time in
Singapore
(supported by ITB Berlin and ITB Asia) on the 22 Oct 2009. For the 2009 World Travel Market, preparations are going on for the third get together, details of which will be announced by
Sally
.
This year at the WTM London (9-12 Nov), The Blue Yonder is exhibiting along with
Help Tourism
,
Ecosphere
,
River Retreat
and
Traveltocare.com
under the banner of
International Centre for Responsible Tourism - India
. There will be new initiative launches, media interactions etc at
Incredible India stand AS4600
, details of which will be announced shortly.
The combined marketing initiative by DMCs and related partners focusing on responsible tourism in India is a new beginning for successful partnerships that we believe should be emulated across the world. We believe that complementing each other with their core competency is the way forward rather than competing in a cut-throat business environment. This partnership has helped us understand a lot from each others work and stand by each other when there is a need.
Cyclone Aila support group
that was formed as a facebook group is another example of how such networks can be formed for the benefit of people and destination. We are also
officially supporting WTM
World Responsible Day
on the 11th November 2009 to highlight other initiatives on Responsible Tourism.
We welcome you to visit us and know more about our unique holiday experiences at the
ICRT India stand at AS4600
.
Labels: ICRT India, Incredible India, Responsible Tourism India, Responsible Tourism Networking, The Blue Yonder, World Travel Market