0

Comments
Published by GP on Monday, 9 November 2009

Malabar was once a British Principality of India. After Independence, Malabar as a state was no longer recognized and the region was divided to form the northern part of what is today called Kerala. Though Malabar has no geographical boundaries, no presence on a map of India, it still exists as a state of mind: laid-back, slow, to live and let live.
While most of Kerala is recognised as a traveller's must–visit destination, Malabar is yet to be discovered. And hence to the uninitiated, Malabar offers a plethora of delights ranging from a river cruise to legend trails to spice tours to tea estate visits to craft villages and heritage sites.
This is a Kerala where the everyday and exotic merge seamlessly. For a traveller who is weary of experiencing shrink wrapped plastic package tours, the Malabar leg comes minus hype and spin and instead is a way of life that asks little of the traveller except an open mind.
The Malabar holiday is now available for an auction through The International Eco Tourism Society website. Check here for
more details.
Labels: eoc tourism, Responsible Tourism India, The Blue Yonder, TIES
1

Comments
Published by GP on Thursday, 5 November 2009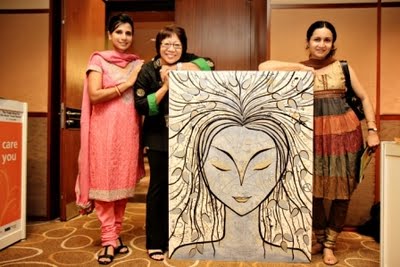 Responsible tourism networking event at the ITB Asia in Singapore on the 22nd OCT saw people from more than 25 different countries gathering to interact with like-minded people working in Responsible Tourism. The event also became very unique by providing a platform to organise an art auction. WIT conference attendees drew doodles on a canvas which was later transformed into a stunning visual by local artist Sarbani Bhattacharya based in Singapore. An initiative by Issu.E.Rasers, the proceedings from the event went to Himmapaan Foundation based in Thailand. The RT networking event was organised in partnershisp with The Blue Yonder, Wild Asia and Traveltocare.com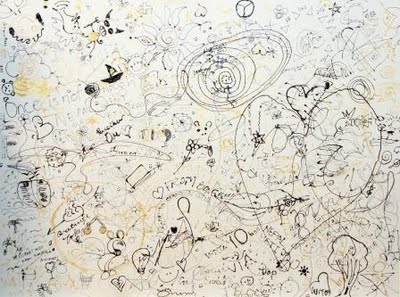 Labels: ITB Asia, RT networking, The Blue Yonder
0

Comments
Published by GP on Tuesday, 3 November 2009
The Blue Yonder is partnering Tripbod.com to organise another responsible tourism networking which is coinciding with World Travel Market, London. Kindly join us to meet partners in Responsible Tourism from across the world.
| | |
| --- | --- |
| Date: | Monday, 09 November 2009 |
| Time: | 18:30 - 23:00 |
| Location: | Pavilion End Bar |
| Street: | 23 Watling Street |
| City: | London, United Kingdom |
Location Map
here
. The event is organised with support from Intrepid, Rough Guides & Traveltocare.com. To ensure that everyone gets to meet those attending the event, there will also be a fun-filled speed networking. Please RSVP on
facebook
or write to
Sally
The Blue Yonder is exhibiting at the World Travel Market from 09-12th November. For appointments
contact us
over email or drop by at AS4600 /03 (International Centre for Responsible Tourism - India).
Labels: Responsible Tourism Networking, The Blue Yonder, World Travel Market