0

Comments
Published by GP on Wednesday, 20 January 2010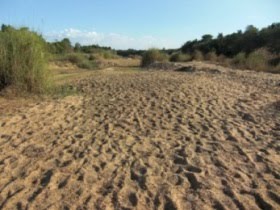 "In May 2007, BBC world was making a programme called Climate Watch where they were collecting information on the impact of global warming on local population and destinations in different parts of the world, including India. They got in touch with us and told us they wanted to document the impact of global warming on the river Nila (Bharatapuzha) in central Kerala. The river had by then started gaining international attention following our campaign to highlight this unique river valley civilization being destroyed through human greed.
Bharatapuzha, otherwise poetically called Nila, is the longest river in the Indian State of Kerala. Kerala has a unique network of 44 rivers in a land that is just 580km long where the average width comes to about 50kms. The river Nila is dammed in many locations; rivulets and streams flowing into the river have dried up because of various construction activities and lifestyle changes."
Read more excerpts
and details of the book 'Disaster prevention in tourism'
Labels: Climate Change, Media, River Nila
Palliative Care is now the most visible social movements in Kerala thanks to the efforts of Pain and Palliative Care Society in Calicut. From a one room clinic by the anaesthesia department in Calicut Medical Collegein 1993, palliative care has grown organically into a movement that has more than 8000 volunteers in action at any point of time mainly in the Malabar region of Kerala.
While entering the main campus of Institute of Palliative Medicine, there is a green patch known as "Smritivanam", a wood dedicated to the memory of dear ones. This was initiated by Forest Protection Staff Association, the trade union of forest protection staff six years ago.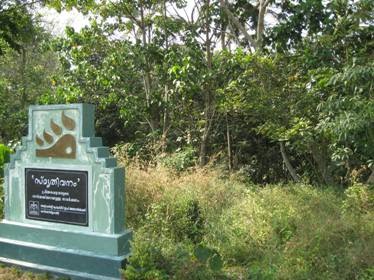 The Blue Yonder is taking a small initiative to help preserve this patch for regeneration and let it develop into a natural forest. In future, this patch will be a solace for the in-patients to rest and relax and find harmony with the nature. Travelling volunteers, medical students and regular palliative care volunteers will be taking active role to maintain the place. read more about the initiative
here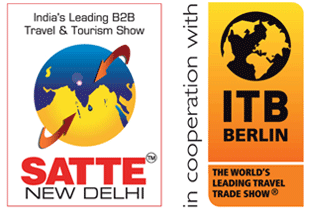 The Blue Yonder is exhibiting with Karnataka Tourism at 2010 edition of SATTE New Delhi from 29-30th Jan. This will be an opportunity for trade partners to know more about our new product range. For appointments, please contact Sandeep Sinha
We are once again partnering ITB Berlin to promote Responsible tourism at SATTE. 2009 SATTE saw excellent turnout at the Responsible tourism networking. This year we are working with Tour Operators for Tigers (TOFT) and ICRT India to organise various responsible tourism workshops and networking events.
29 Jan 2010
Responsible Tourism networking
organised by The Blue Yonder and TOFT (Travel Operators for Tigers). The evening will also witness the launch of TOFT awards.
Time 5-6 pm
Venue: Conference Hall, Hall 18, Pragati Maidan. RSVP on
email
or
facebook
Labels: ITB Berlin, Responsible Tourism Networking, SATTE, The Blue Yonder